So I am about a month late with this post…. Probably because I don't want to admit she is one!
November was a big month for you. You started walking! At first it was just a few steps, but by the time your birthday party rolled around you could go for quite awhile.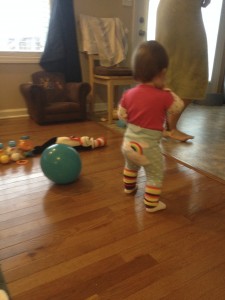 The day after your birthday you had your first Thanksgiving meal. You loved dumping it out and trying all the new foods.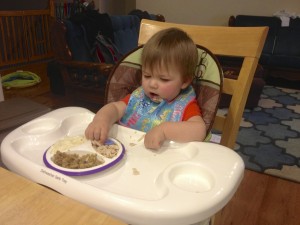 You had a fabulous party, about a week after your actual birthday since your birthday was so close to Thanksgiving. 
We had a photo shoot for our Christmas cards that we also called your one year photo shoot. You were perfect!
You babble more, you talk more. You have words for dad, giraffe and book.
You stopped using a bottle and started using a sippy cup.
I can't believe you are already a year old little girl. You are absolutely amazing. We love every minute with you!