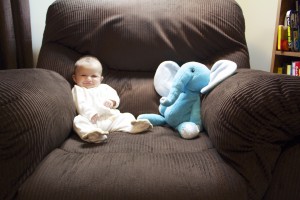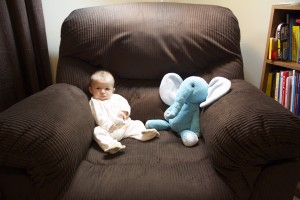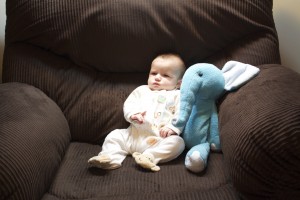 Finally captured a good smile, even if it's a little blurry.
February was a big month for you.
You are still obsessed with your tongue and the fact that you have one. You are constantly sticking it out.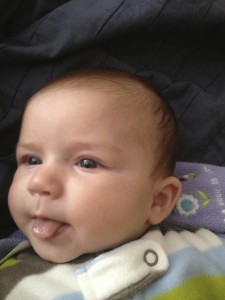 You started daycare 3 days a week.
I went back to work full time.
You spend 2 days a week home with daddy.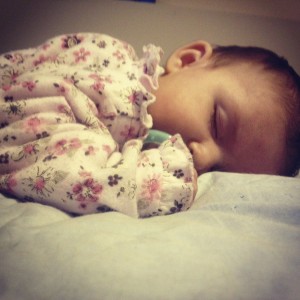 We send birth announcements to Disney, the President and the Vatican. You received a post card from Mickey and President Obama.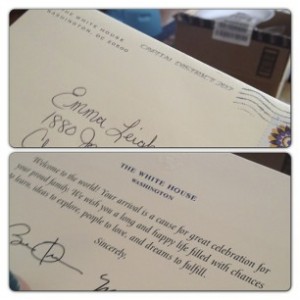 You have become pretty good at controlling your neck and head. You spend more time in the Bumbo because of it.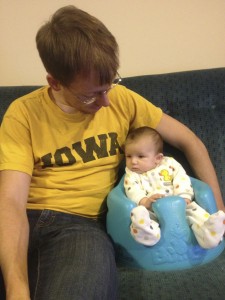 All the time we spend apart makes our weekends and all the cuddles more special.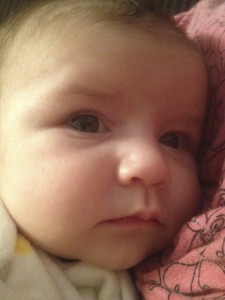 People keep saying you look like me, I think you are too pretty though. You are the sweetest baby in the world. 🙂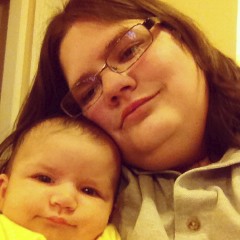 You celebrated your first Valentine's day with a single white rose from daddy along with some slow dances and kisses.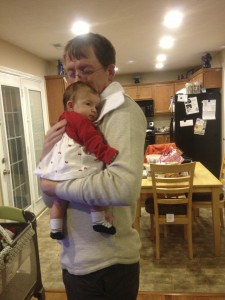 Your improved head control also makes being upright in daddy's arms a favorite spot to spend time.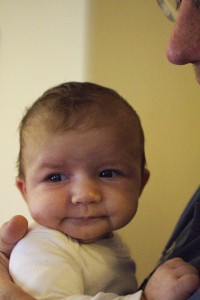 But when you get tired of holding your head up you always have a spot to lay it down.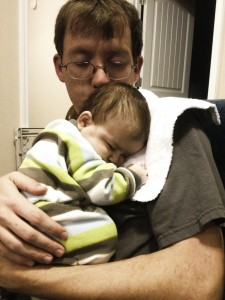 You continue to be ok with bathtime but you aren't a fan of the cold afterwards.
Grandpa Glatczak along with Aunt Dara, Aunt Dawn and Uncle Christian all went to the Daytona 500. You were glued to the TV, I presume watching for them in the stands.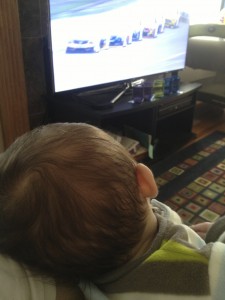 You also got your first ear infection. Hopefully not a sign of things to come. But even with the ear infection you only wake up once or twice during the night.